2018 UMCVB Fall Conference
Join us for the 21st Annual Upper Midwest Convention and Visitors Bureaus Fall Conference. Attendees for this unique conference come from Convention and Visitors Bureaus, Chambers of Commerce and Tourism Departments from a seven state region that includes Illinois, Iowa, Minnesota, Nebraska, North Dakota, South Dakota and Wisconsin. You'll learn new skills and industry trends through the dynamic educational sessions. You'll also enjoy abundant networking opportunities with your colleagues throughout the Upper Midwest.
---
Dates
September 9-11, 2018
Location
Lake Geneva, WI
Venue
Grand Geneva Resort & Spa
7036 Grand Geneva Way, Lake Geneva, WI

Conference Documents
Download the latest agenda and session descriptions & speaker information.
---
Hotel Accommodations
Lodging will be available at the Grand Geneva Resort, 7036 Grand Geneva Way, Lake Geneva, WI. Guest room rate is $119/night + tax. Suites are available for an additional cost. Room block rate will be available until August 9th. Room block is now full at the Grand Geneva Resort. Rooms are available at Timber Ridge Lodge, 7020 Grand Geneva Way. Group rate of $119/night + tax still applies. Please call 1-866-636-4502 and tell them you are with Upper Midwest CVB or give the code 76Q4QE or follow this link to book your hotel room.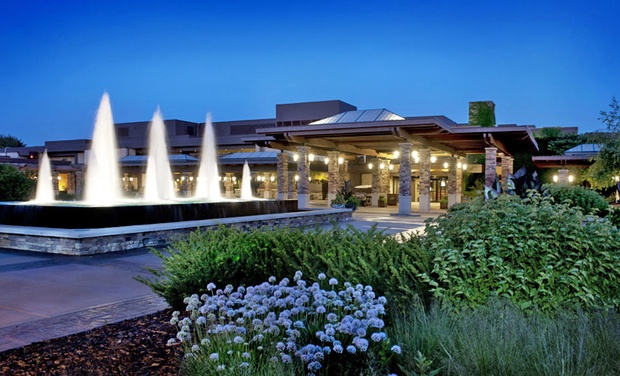 About our Host City – Lake Geneva, WI
Lake Geneva is a four-season destination, offering everything from a weekend getaway to an extended family vacation. Located on the beautiful, spring-fed Geneva Lake, you'll find a range of activities year-round, from boating to zip-lining, from skiing to snow-shoeing, from golfing to a day at the spa, from walking the shore path to shopping at the downtown shopping district. Local farms supply our restaurants with the freshest in local ingredients and a range of cuisines.
---
Transportation
Whether it's by air, train, bus or car, traveling to Lake Geneva is easy from afar! Download the UMCVB Transportation Guide 2018 to begin planning your trip!
---
Exhibitors/Sponsorship Opportunities
Gain valuable exposure for you and your company with an excellent opportunity to network with CVB and tourism professionals from a seven state region! Contact Erin Bowers today at erin@umcvb.com or call 956.605.2784 for complete sponsorship details.
Bruce McDaniel Industry Awards
Does someone you know in your field deserve recognition? Then you'll want to honor this person by nominating them for the Bruce Riley McDaniel Individual Professionalism & Lifetime Achievement Award. McDaniel Ind Prof and Lifetime Achievement 2018 Application.
Has your Bureau done something worth bragging about? Nominate your organization for the Bruce Riley McDaniel Bureau Innovation Award. McDaniel Bureau Innovation Award 2018 Application. For a list of past award recipients, click here.
Bill Geist Award
Does your CVB have an emerging leader? Nominate a young professional that achieves and exemplifies great leadership for the Geist Up & Coming Hospitality Leader Award. New this year to honor long-time leader Bill Geist. Geist Leader Award 2018 Application.
Cole Carley Scholarship Program
This scholarship program, in honor of Cole Carley, is designed to help fund the registration costs for one person to attend the annual UMCVB Fall Conference. The program consists of one free registration to the conference plus up to $500 in reimbursable travel expenses. Download the Cole Carley Scholarship 2018 Application. For a list of past scholarship recipients, click here.